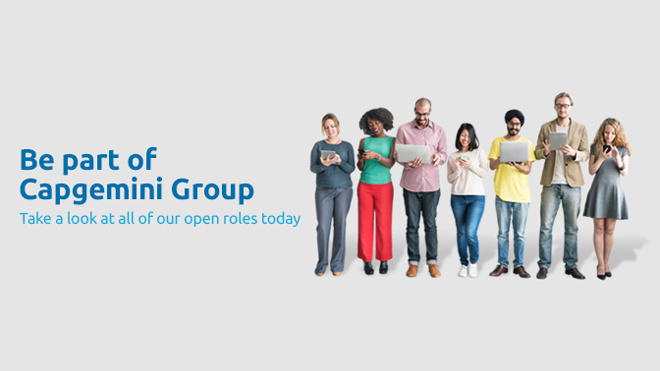 Search All Jobs
View all current career opportunities or search by keyword to find jobs that match your interests.
Insights & Data Jobs
We deliver industry-relevant KPIs and analytics to give you data-driven insights that improve your business performance, from global solutions for Fortune 500 companies to point solutions for local businesses. Join our Insights & Data team to shape the next generation information landscape.
Send me alerts every days
Search results for "". Page 1 of 11, Results 1 to 25
Job Title
Location
Elastic Search - 4 to 6 Years - Mumbai location

Mumbai, MH, IN

Sep 22, 2019

0.00 mi

Insights & Data

Experienced (non-manager)

Permanent

MH

Mumbai-Elastic-Search-4-to-6-Years-Mumbai-location-MH

Actimize - 4 to 6 Years-Hyderabad

Hyderabad, AP, IN

Sep 21, 2019

0.00 mi

Insights & Data

Experienced (non-manager)

Permanent

AP

Hyderabad-Actimize-Hyderabad-AP

Recruit to Hire

Kolkata, WB, IN

Sep 21, 2019

0.00 mi

Experienced (non-manager)

Permanent

WB

Kolkata-Recruit-to-Hire-WB

Java Microservices_4 to 9 Years_Gurgaon

Bangalore, KA, IN

Sep 21, 2019

0.00 mi

Experienced (non-manager)

Permanent

KA

Bangalore-Java-Microservices_4-to-9-Years_Gurgaon-KA

IV 4326 I&D Big Data Cloud Computing

Mumbai, MH, IN

Sep 21, 2019

0.00 mi

Insights & Data

Experienced (non-manager)

Permanent

MH

Mumbai-IV-4326-I&D-Big-Data-Cloud-Computing-MH

Cognos Developer - 4 to 6 Years - Hyderabad

Hyderabad, AP, IN

Sep 20, 2019

0.00 mi

Insights & Data

Experienced (non-manager)

Permanent

AP

Hyderabad-Cognos-Developer-4-to-6-Years-Hyderabad-AP

Selenium Test Lead- 6 to 9 Yrs - Pune

Pune, MH, IN

Sep 20, 2019

0.00 mi

Experienced (non-manager)

Permanent

MH

Pune-Selenium-Test-Lead-6-to-9-Yrs-Pune-MH

Teradata Developer - 4 to 6 Years - Bangalore

Bangalore, KA, IN

Sep 20, 2019

0.00 mi

Insights & Data

Experienced (non-manager)

Permanent

KA

Bangalore-Teradata-Developer-4-to-6-Years-Bangalore-KA

Cognos developer - 6 to 9 years -Pune

Pune, MH, IN

Sep 20, 2019

0.00 mi

Insights & Data

Experienced (non-manager)

Permanent

MH

Pune-Cognos-developer-6-to-9-years-Pune-MH

Data Analyst - 2 to 4 years - Pune

Pune, MH, IN

Sep 20, 2019

0.00 mi

Insights & Data

Experienced (non-manager)

Permanent

MH

Pune-Data-Analyst-2-to-4-years-Pune-MH

SAP BODS Developer - 4 to 6 Years - Hyderabad

Hyderabad, AP, IN

Sep 20, 2019

0.00 mi

Insights & Data

Experienced (non-manager)

Permanent

AP

Hyderabad-SAP-BODS-Developer-4-to-6-Years-Hyderabad-AP

Software Engineer

New Jersey, NJ, US

Sep 20, 2019

0.00 mi

Director

Permanent Full Time

NJ

New-Jersey-Software-Engineer-NJ-07097

SAP BODS Developer - 2 to 4 Years - Hyderabad

Hyderabad, AP, IN

Sep 20, 2019

0.00 mi

Insights & Data

Experienced (non-manager)

Permanent

AP

Hyderabad-SAP-BODS-Developer-2-to-4-Years-Hyderabad-AP

Datastage Developer - 4 to 6 years - Bangalore

Bangalore, KA, IN

Sep 20, 2019

0.00 mi

Insights & Data

Experienced (non-manager)

Permanent

KA

Bangalore-Datastage-Developer-4-to-6-years-Bangalore-KA

Datastage Developer - 4 to 6 years - Bangalore

Bangalore, KA, IN

Sep 20, 2019

0.00 mi

Insights & Data

Experienced (non-manager)

Permanent

KA

Bangalore-Datastage-Developer-4-to-6-years-Bangalore-KA

HW - Data Engineer

Mumbai, KA, IN

Sep 20, 2019

0.00 mi

Insights & Data

Experienced (non-manager)

Permanent

KA

Mumbai-HW-Data-Engineer-KA

Teradata Developer - 4 to 6 years - Bangalore location

Gurgaon, HR, IN

Sep 20, 2019

0.00 mi

Insights & Data

Experienced (non-manager)

Permanent

HR

Gurgaon-Teradata-Developer-4-to-6-years-Bangalore-location-HR

Informatica_Developer_2-4_years_Bengaluru

Bangalore, KA, IN

Sep 20, 2019

0.00 mi

Insights & Data

Experienced (non-manager)

Permanent

KA

Bangalore-Informatica_Developer_2-4_years_Bengaluru-KA

IV-4775 Hadoop BI I&D

Bangalore, KA, IN

Sep 20, 2019

0.00 mi

Insights & Data

Experienced (non-manager)

Permanent

KA

Bangalore-IV-4775-Hadoop-BI-I&D-KA

COX_DSS_Bigdata_Sr.Consultant_1

Hyderabad, TG, IN

Sep 20, 2019

0.00 mi

Insights & Data

Experienced (non-manager)

Permanent

TG

Hyderabad-COX_DSS_Bigdata_Sr_Consultant_1-TG

Sr Spark Developer_Blore_B1/B2

Bangalore, KA, IN

Sep 20, 2019

0.00 mi

Insights & Data

Experienced (non-manager)

Permanent

KA

Bangalore-Sr-Spark-Developer_Blore_B1B2-KA

Backfill for Nalini - CSTG-C1

Bangalore, KA, IN

Sep 20, 2019

0.00 mi

Insights & Data

Experienced (non-manager)

Permanent

KA

Bangalore-Backfill-for-Nalini-CSTG-C1-KA

Cloudera Senior Tester

Bangalore, KA, IN

Sep 20, 2019

0.00 mi

Insights & Data

Experienced (non-manager)

Permanent

KA

Bangalore-Cloudera-Senior-Tester-KA

Bigdata Developer, Kafka, Hive AWS

Bangalore, KA, IN

Sep 20, 2019

0.00 mi

Insights & Data

Experienced (non-manager)

Permanent

KA

Bangalore-Bigdata-Developer%2C-Kafka%2C-Hive-AWS-KA

Informatica_Developer_2-4_years_Bengaluru

Bangalore, KA, IN

Sep 20, 2019

0.00 mi

Insights & Data

Experienced (non-manager)

Permanent

KA

Bangalore-Informatica_Developer_2-4_years_Bengaluru-KA